Introduction
We are best of hiring car
Mehta Services India Pvt Ltd in C Scheme, Jaipur is a top player in the category Car Hire in the Jaipur. This well-known establishment acts as a one-stop destination servicing customers both local and from other parts of Jaipur. Over the course of its journey, this business has established a firm foothold in it's industry. The belief that customer satisfaction is as important as their products and services, have helped this establishment garner a vast base of customers, which continues to grow by the day. This business employs individuals that are dedicated towards their respective roles and put in a lot of effort to achieve the common vision and larger goals of the company. In the near future, this business aims to expand its line of products and services and cater to a larger client base. In Jaipur, this establishment occupies a prominent location in C Scheme. It is an effortless task in commuting to this establishment as there are various modes of transport readily available. It is at Prithvi Raj Marg, Prithvi Raj Marg, which makes it easy for first-time visitors in locating this establishment. It is known to provide top service in the following categories: Car Hire, Travel Agents, Domestic Air Ticketing Agents, Car Hire-Toyota Innova, 24 Hours Car Hire, Car Hire-Chevrolet Tavera, Car Hire-Honda, Car Hire-Mahindra Scorpio.
Our Mission
Our motto: Customers Satisfaction and Smile on their Face is the only thing we wants to earn and that's our mission too we want to serve the people of our country by providing them car rental service which they can afford, in the world globalization we not only provide service to our countrymen, but the tourists who arrive in our country is also our responsibility to serve them with best Car hiring service in our city. Yes our agency is situated in your pink city Jaipur as this city has tradition, culture and heritage and we are Mehta Services Car Rental Service as we want to blend with the city's heritage. We will make our mission successful with your support and with our team work.
Our Strategy
To make our agency talk of town the only strategy is to provide good service that is only possible when we provide luxurious service at affordable rates, service which we can avail to each and every person of this city from a millionaire to middle class person. We have wheels for every occasions from Alto to Audi, TempoTraveller to Bus, our wheels are equipped with new technologies like GPS system, air bags and luxurious seats. Wheels are handle by expert chauffeurs who know every languages and every nooks of cities, newspapers, magazines and audio-video system are there in our wheels to keep you updated about your city. All this you get in one vehicle and from only one agency i.e. Mehta Services Car Rental Service.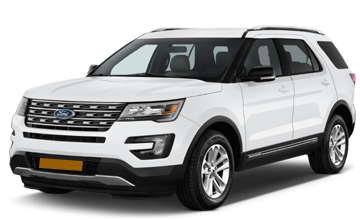 BENEFITS OF MEHTA SERVICES CABS
• 24x7 car hiring service by our agency

• Our wheels are affordable which fits your pocket easily

• Expert chauffeur to make journey safe

• All cabs/cars are equipped with latest technology

• Fleets for all occasions

• Doorstep pick-up and drop service